how to use a Rooder citycoco scooter battery?
(1) Charging
① Make Sure to charge using the charger specifically equlpped by our company Irregular or non-confirming chargers may reduce life the cell or invalid the cell.
②The cell that has been fully discharged(the bicycle stop running) can be charged with more than 95% of electricity within 5h, and can be fully charged within 8h.
③During charging neither the positive end nor the negative end is allowed lo be contacted with metal.
④When leaving factory, the cell's electricity is about 80%. Prior to driving a new bicycle, charge it for 3~5h.
⑤If the Rooder scooter is left for more than one month, cell 's electricity will reduce by abou5l5%. It is recommended to charge it before use.
⑥Please charge the cell timely to ensure driving mileage.
⑦During charging, the charger may became hot. As long as the temperature does not exceed 60℃, it is normal.
⑧When charging, please put the charger and the whole bicycle at a stable and dry place which is free of flammable and explosive goods and is out of reach of children.
⑨You should charge the cell within 24h after it is fully discharged, and charging time should not be less than 3h.
⑩Make sure that there is no short-circuit at the charging port.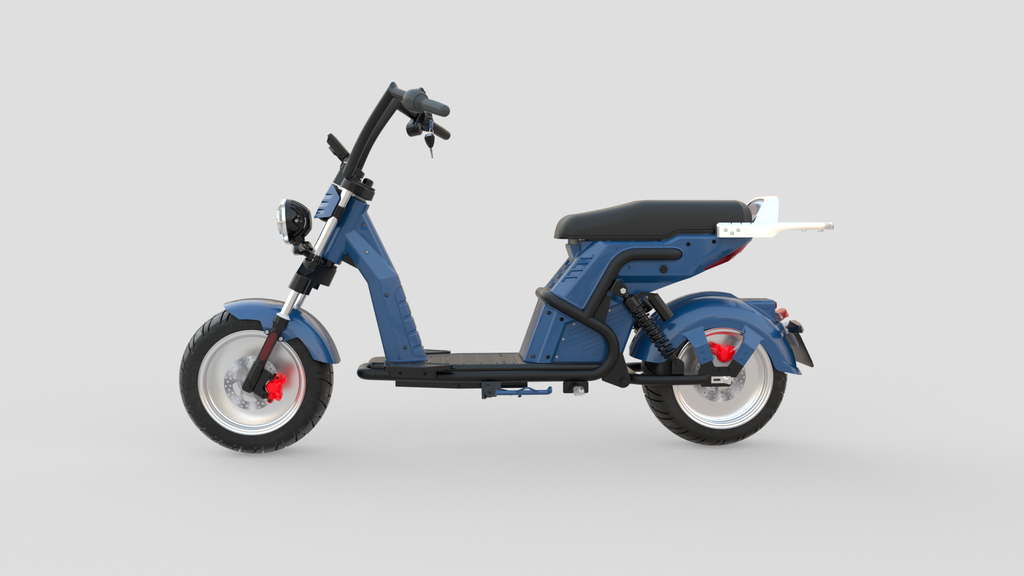 (2) Discharging(use)
①Do not use the cell for purposes other than the electrical scooters of this model,otherwise warranty will not be provided.
②Once short-circuit occurs, the cell management system will provide automatic protection, and the fuse piece connected in series with power line will fuse, giving dual protection for you cell. At about 2min after the short circuit is released and the fuse piece is replaced, the cell will work normally.
③Damage or unreasonably configuration of the controller, motor, horn, lighting facility,etc.of Rooder citycoco scooters all will cause the cell to discharge at high current. At this time, the cell will stop output for protection, but will recover within 10s, which will not have any effect on your driving.
④Working temperature range of the cell: -10℃~55℃. Like other cells, its available energy will reduce with the rise of temperature, which is a normal phenomenon.
⑤ Make short out the discharging port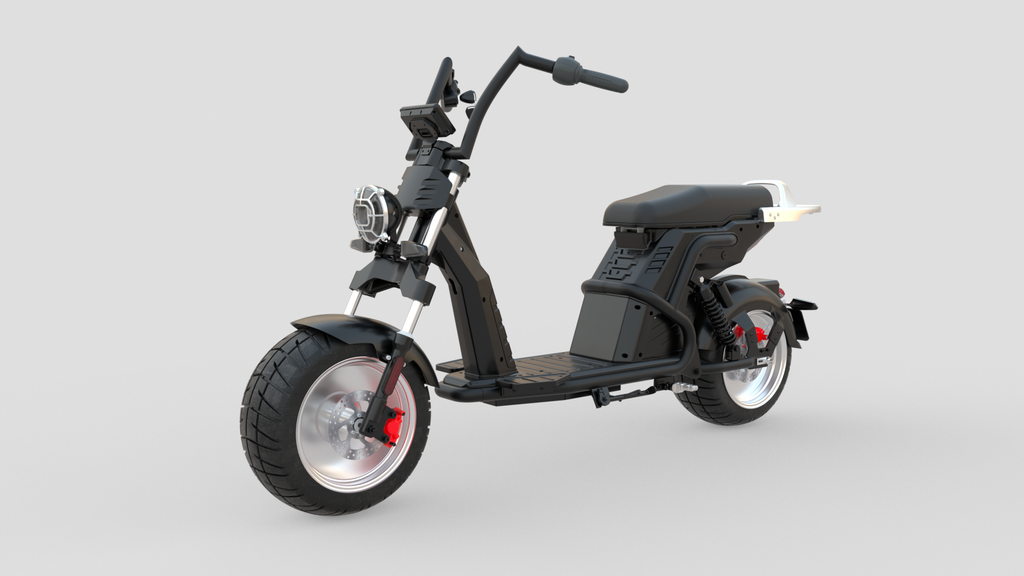 (3) Storage
①If long-time storage(more than one month) is needed, it is recommended to charge the cell to 60%~80% of electricity. During storage, it is needed to charge the cell every 3 months, and charging is also needed before usage.
②The cell should be stored at a cool and dry environment.