①Keep the natural posture, and free driving can be got.
②Driving in sitting posture: please always keep your body at the center of the cushion to prevent load reduction of the front tyre and danger caused by handlebar vibration.
③Driving in standing posture: when speeding up, you should tum the turning handle slowly. Danger caused by in stability due to sudden speeding-up should be avoided.
④Drive it slowly on roads with surface damaged or that paved wjth gravels.
In raining or snowy days, wet ground will easily cause side slip, so you should drive it slowly with much attention. When the water accumulated on roads becomes above the cell box located underneath the pedal, do not drive it, so as to prevent electrical parts damage caused by short circuit.Meanwhile,braking performance will decrease, which will cause accidents easily.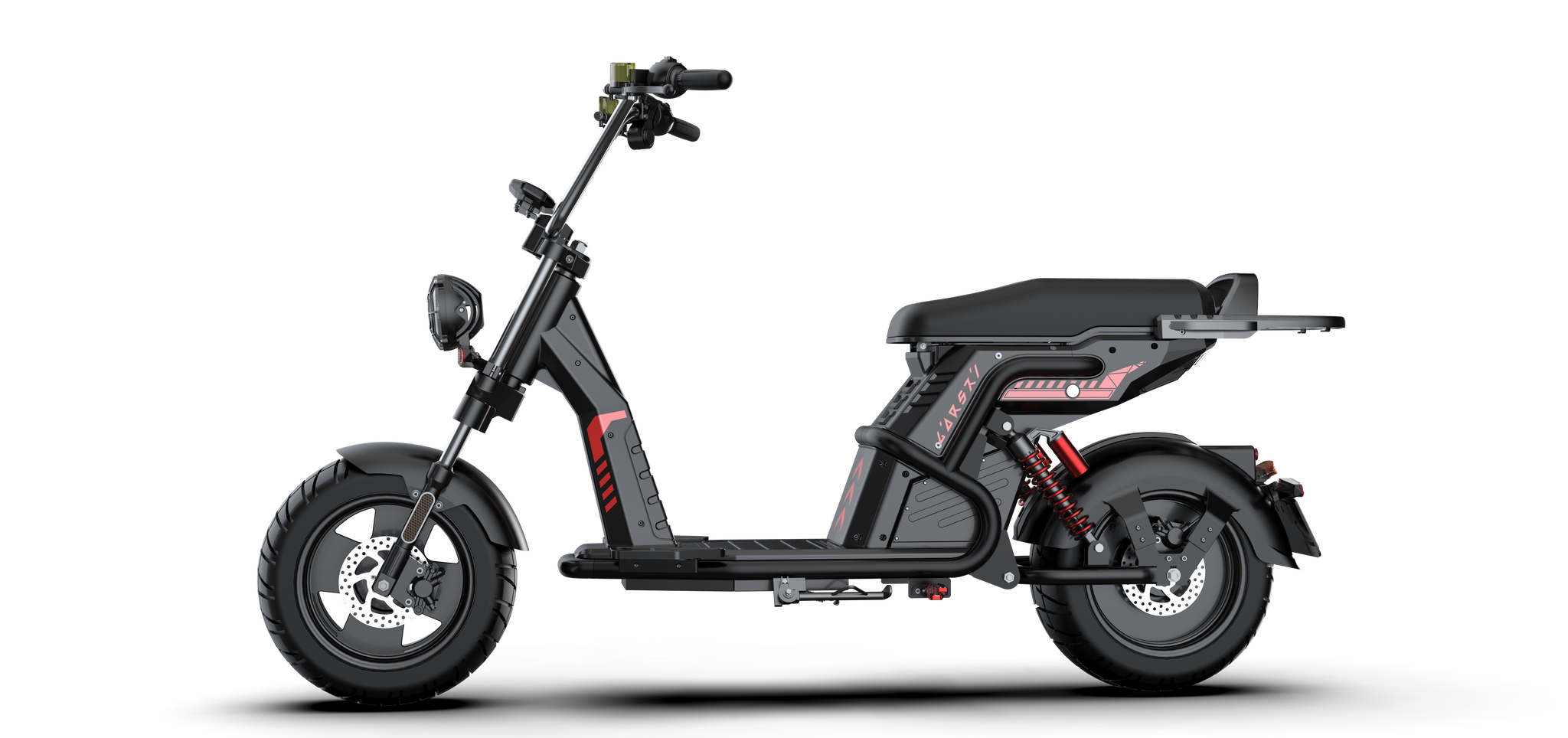 VIDEO of How To Drive the Citycoco Chopper Rooder Larsky?
Video timestamps:
00:00 Larsky electric scooter 4000w 40ah 80kmph, designed by SENEN DESIGN.
00:05 High quality frame with 2 year warranty.
00:13 4000w engine, option 2000w 3000w EEC COC
00:16 40ah battery, option 20ah
00:19 long seat for 2 persons
00:30 led lights, trun light, brake light, stop light, plate number light.
00:35 warterpoof lcd display
00:39 front and rear suspension
00:48 black, red, green and silver color, and more then 20 option custom colors
01:00 test ride on road
01:17 overview in black
02:04 overview in red frame with black
02:46 whatsapp: +8613632905138