Rooder
Removable Battery For Electric Scooter Rooder Mangosteen Citycoco m1p m2 m8
Regular price
€300,00 EUR
Regular price
€600,00 EUR
Sale price
€300,00 EUR
Unit price
per
Sale
Sold out
please contact our whatsapp or email if sold out.
Rooder lithium batteries are one of the most important components of an electric scooter. The Li-ion battery has a robust aluminum housing and a high energy density and is suitable for various electric scooter such as citycoco m1, m1p, m2, m6, m8 and most of other Rooder citycoco.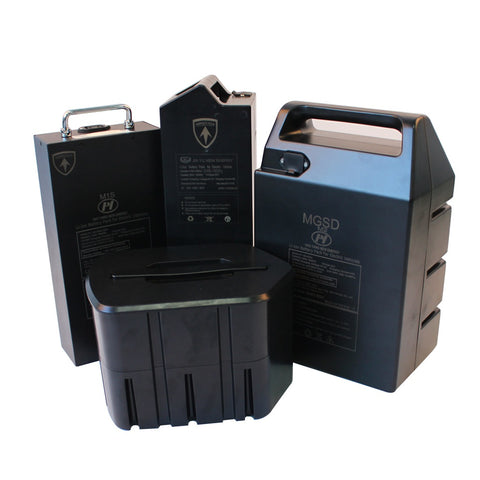 The battery cell area can be locked and removed for safety reasons. With this compact and lightweight battery, you can enjoy long distances freely!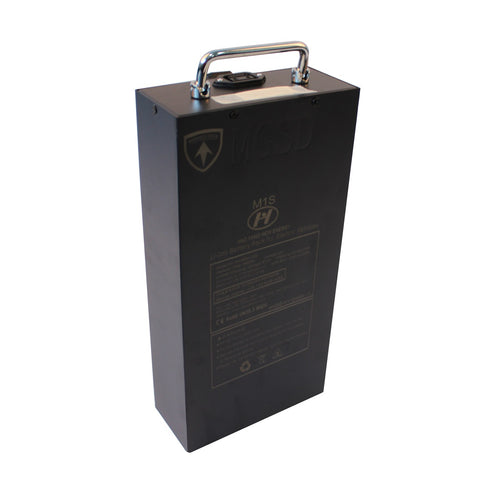 Properties:

Power indicator: You can check the power status at any time.

Easy Installation: The lithium-ion battery is easy to install and remove due to its light weight and small size. Suitable for most of Rooder city coco chopper 1000w, 1500w, 2000w, 3000w and 4000w.

Fully Sealed Design: With fully sealed design, the battery can be used regardless of rain or sun.

Lockable and removable: the battery can be locked with the key and is easy to remove for security reasons and stow indoors. 100% brand new lithium ion battery.

Rated Voltage 60V Rated Capacity 20AH/28AH/30AH/40AH

Battery Power 1200Wh/1680Wh/1800Wh/2400Wh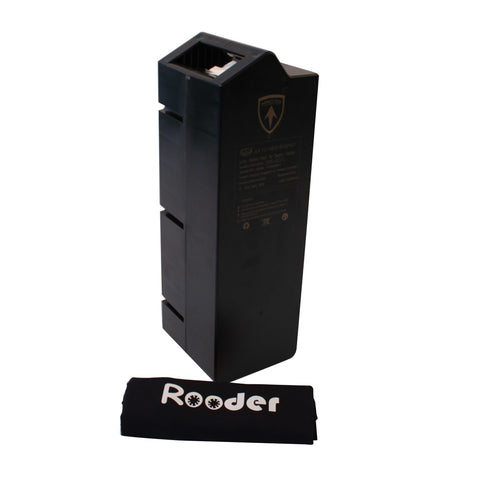 1. MSDS, UN38.3, Safe transport certification by air and by sea

2. CE, RoHS, UN38.3, MSDS Certified

3. for Rooder Mangosteen m1, m1p, m2, m6, m8, r804d, r804o-eec, r804t8-eec, r804t9-eec and Rooley r804i6.

4. fast delivery from Netherland or Belgium warehouse to whole EU countries. 3~9 days to door.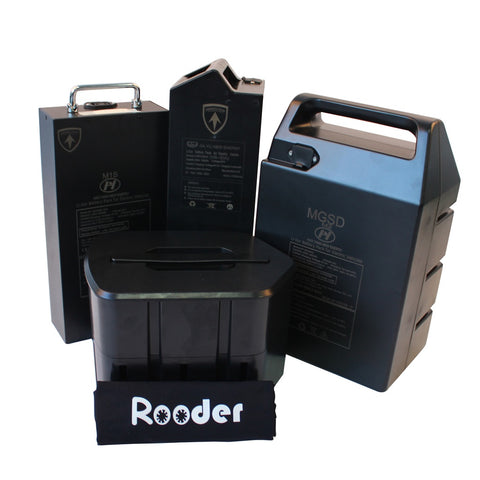 Specification:
Charging voltage: 67.2v
Rated Voltage : 60v
Battery pack weight : About 8.5-12kg
Input: 110V-240V
Capacity: Upgraded 20Ah to 40ah
Discharging current : 20A to 40ah
Battery type: Rechargeable lithium ion battery.
Output voltage: 40-67.2v DC
Charging current: 5A
Charging current : standard 5A , max 8.5A
Product life: Cycle life More than 1000 times, DOD at 80%
Charging Temperature: 0~45C
Discharging temperature: -20~60C
Storage temperature: -20~45C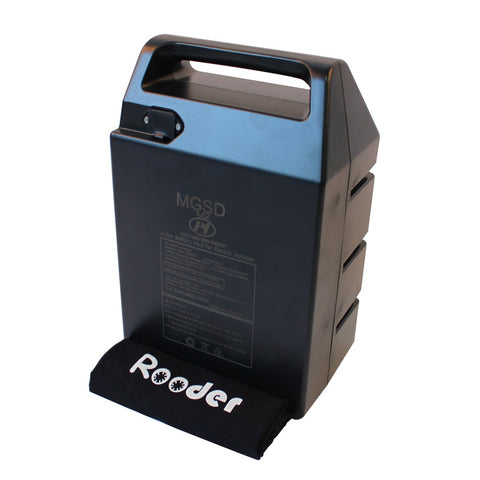 we have warehouses in Netherlands, Belgium, Poland and USA, we can ship these items from our warehouse directly, min order 1 piece to any countries of Europe.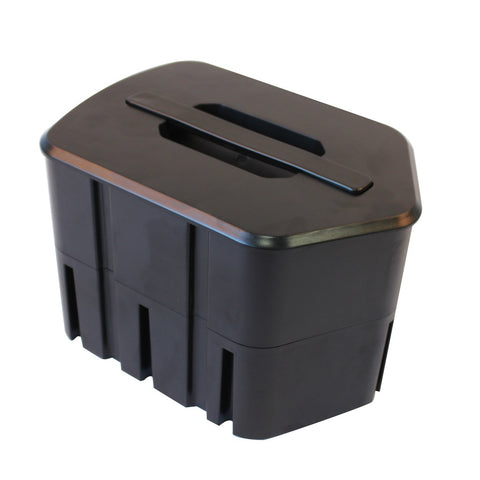 Company information:
Rooder Group has been in electric scooter industry for 10 years, which is factory focus on citycoco, electric motorcycle, eletirc chopper, balance scooter, and kick scooter.
Warranty:
12 months for controller, motor, charger, 6 months for battery.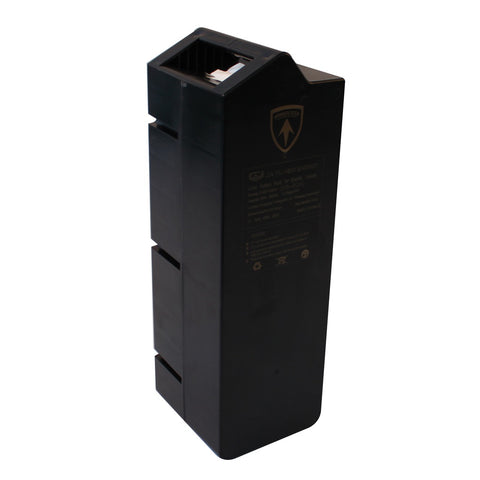 Video:
Timestamps:
00:00 front suspension of Rooder Alligator m2, Runner m8 and double seat m6, golf m6g.
00:07 rear suspension, Rooder m1, m1p and m2 are the same, m8 is difference.
00:19 axis of the front wheel, rear suspension, and rear fork. for m8
00:29 connect part of the handlebar of m8
00:42 kick stand with spring
00:50 high quality feetrest of mangosteen m8
01:00 OO connect parts for all models
01:09 front light holder, rear light holder, brake connect part, waterproof part of the buttom. for m8.
01:18 chifeng controller with cables for all model, suitable for QS motor
01:37 new display of mangosteen m8 with connect cable
01:46 battery cable
01:59 safe switch of the kickstand
02:15 alarm system of m1, m1p, m2, m6, m6g, m8
02:25 cable of the phone holder with USB port
02:37 front light, m2, m6, m6g and m8 are the same front lamp, but with different length of cables, m1 and m1p are the same.
02:48 for m8, removable battery slide, cover of connect part of front wheel and handlebard, battery lock, holder of the brake cable.
02:52 DC-DC converter, 60V to 12V
03:09 lock of the handlebar
03:21 throttle of the citycoco chopper, m2, m8, m6, m6g are the same (with key), m1 and m1p are the same (without key).
03:33 wire cover tube
03:41 switch of the horn and lights.
03:58 screws covers for axis for all models
04:08 m8 removable battery connector cover
04:17 lock cover of Runner model
04:24 plastic cover of the battery
04:34 Xinge controller, suitable YUMA motor
04:59 front disc ( m1 and m2 are the same, m2, m6, m6g and m8 are the same) and rear disc (all the models are the same).
05:07 removable battery of m8, 20ah or 30ah.
05:12 super m1 and mangosteen m1p batery, 20ah or 28ah (30ah lable is incorrect, the metal box is not enough space to put 30ah battery cells)... 
23:14 2022 new model, Rooder Sara, please subscrible and like us, review of the new model will be coming soon, whatsapp: +8613632905138, thanks.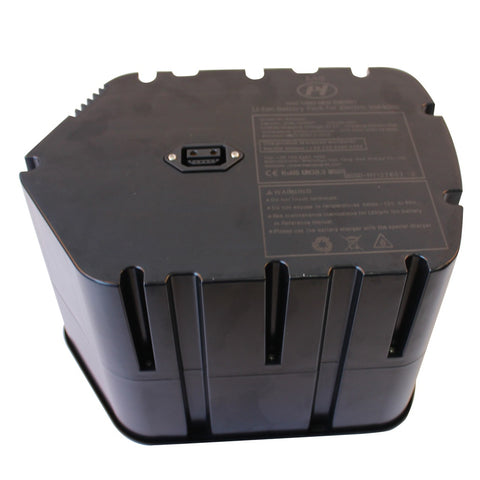 Share