Rooder
citycoco black friday Rooder chopper electric scooter
Regular price
$2,169.00 USD
Regular price
$2,848.00 USD
Sale price
$2,169.00 USD
Unit price
per
Sale
Sold out
please contact our whatsapp or email if sold out.
citycoco black friday, Rooder Technology Co.,Ltd is one of the most professional manufacturer and leading supplier in outdoor sport field, main products including electric scooter, scooter accessories, spare parts. etc. With the direct support from Rooder manufactruing, R&D Innovation, supply chain, logistic ,after sale service, together with a group of great experienced sales team members since 2005.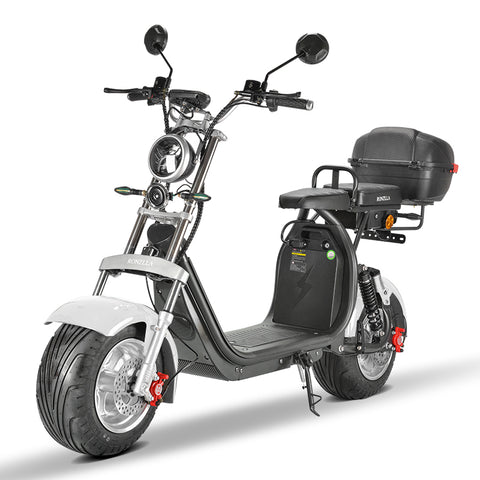 We stand out as being Rooderoffical company in Alibaba to become the top one-stop service solution provider and experts for the Models including Rooderm1, m1p, m1ps, m2, m6, m6g, m8, m11 of which, those above models We have all stock in our Europe warehouse currently to do dropshipping and UK/USA to be coming soon for worldwide customers no matter if you are distributors, whole salers, retailers, on line sellers or indivisual Rooderfans in order to guarantee the most first hand price and fast delivery but also after sale service in local market!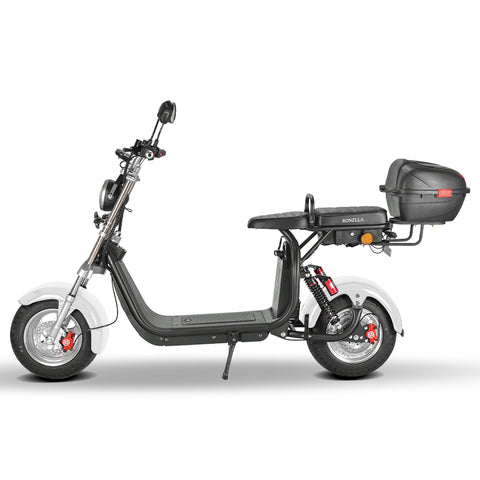 Through unremitting efforts in product innovation, customer-oritened experience and service, Let's embrace the future to persuit for better Life and make the world a better place to live with the contribution from our long term business partners and customers and end users!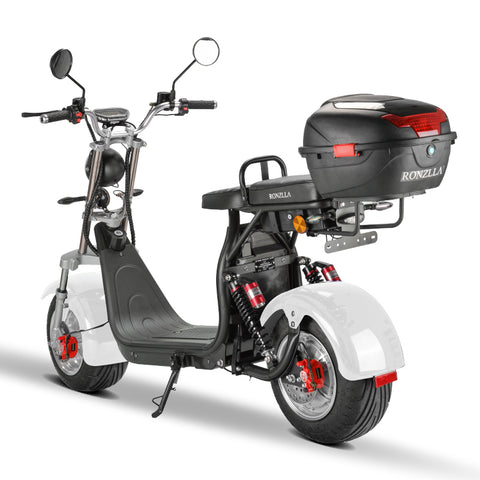 This Rooder r804o-eec updated from cp1.6 model.
1. updated the engine from 1500w to 2000w, but coc document is still 1500w.
2. max speed 60km/h, you can switch the speed between 45km/h and 60km/h via connect or disconnect the cable under pedal.
3. update the controller from 30a to 40a.
4. updated the power cables from 2.5 MM2 to 4 MM2, 2.24mm diameter
5. updated all the lights to LED.
6. updated the 2a slow charger to 5a fast charger.
7. updated the 3 pin connector 
8. updated the rear box for helmet or storage.
9. updated the package.
10. make it RONZLLA brand, for better after sale service and Marketing and Prices Protection
Specification:

Brand: RONZLLA/Rooder
motor: updated 2000w
lithium battery: 60v20a, removable
Controller: updated to 40A 60km/h.
Cable: updated to 4 MM2, 2.24mm diameter
light: updated to ALL LED lights.
range: 40-60km
max speed: updated to 60km/h, can limit 45km/h
max load: 200kgs
max climb: 18 degrees
charger: updated to 5A fast charger
charge time:3-4h.
connector: updated
rim: 10inch
disc brake
Front and rear shock suspension
Front light/rear light/turning lights
Horn / speedometer / mirrors / rear box and back rest both included.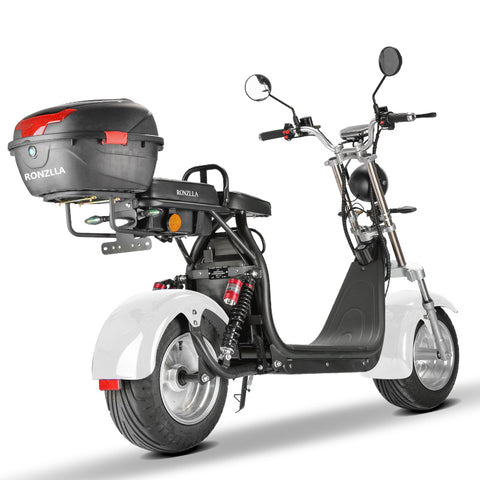 we have warehouses in Netherlands, Belgium, Poland and USA, we can ship these items from our warehouse directly, min order 1 piece to any countries of Europe and USA, 3-12 day to door after payment. please pay online diretly, for bulk order, please contact us to get wholesale price, whatsapp +8613632905138.
we have a pickup option available, after payment, we can make an appointment, and then you can collect the citycoco chopper, electric scooter, electric bicycle and electric motorcycle by yourself or by third party shipping logistics company.
we can also send these scooters to all over the world from China, Min order 5-10pcs. please contact us to get wholesale price.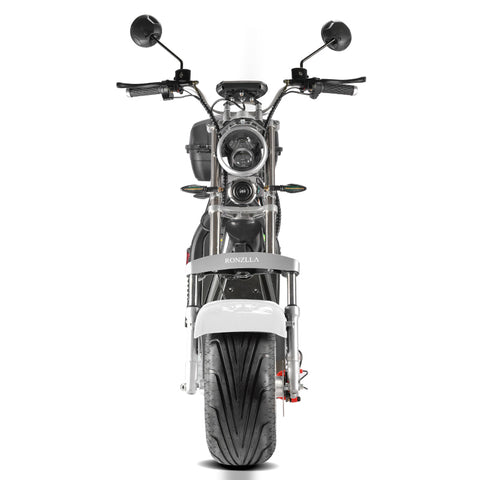 Company information:
Rooder Group has been in electric scooter industry for 10 years, which is factory focus on citycoco, electric motorcycle, eletirc chopper, balance scooter, and kick scooter. It has been exporting high quality electric scooter to all over the world, together earning a lot of good reputation. Rooder brand is representing high quality and good service.
Our wholesale website: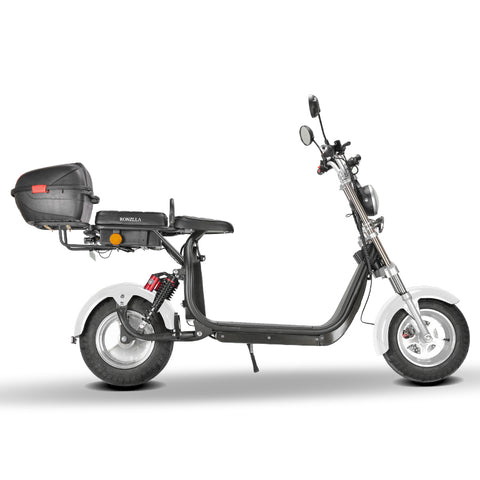 Service:
1. OEM Manufacturing welcome: Product, Package…
2. Sample order is available form Europe stock or China
3. We will reply you for your inquiry in 24 hours.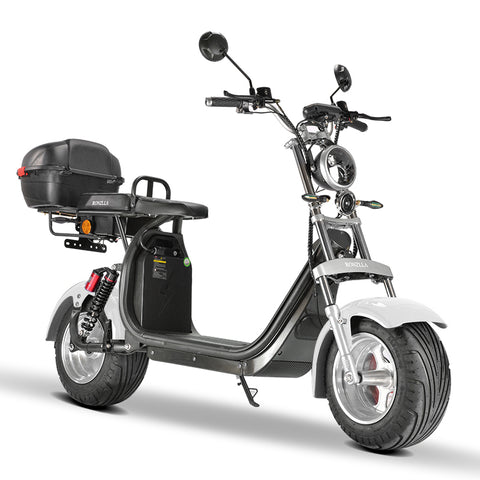 Certifications:
Rooder CE FCC ROHS certifications, EEC/COC certifications for citycoco scooter, electric scooter etc.
Video of citycoco black friday Rooder chopper electric scooter:
contact us:
If you are interested in our products, please do not hesitate to contact us.
Shenzhen Rooder Technology Co.,Ltd.
website: www.RooderGroup.com
Skype: rooderchina
WhatsApp/mobile phone: +8613632905138
WeChat: gavin782
Tel: +86 755 23352562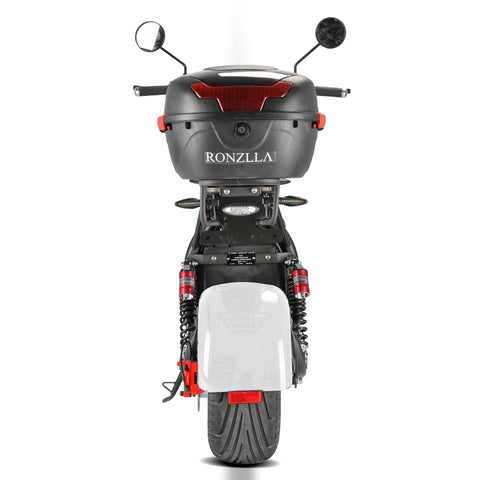 Share
Related Searches
citycoco chopper big wheel fat tire 1000w 1500w 2000w 3000w 4000w 5000w to 8000w, lithium battery 12ah 20ah 25ah 30ah 40ah 50ah 60ah, city coco harley eec coc european DOT US USA warehouse, best electric scooter long range cheap dual motor moped for adults, electric bicycles, ebikes, escooter, electric motorcycle, spare parts, battery, charger, fender, specs, manual, price, review, distributor, manufacturer, dealer, wholesale, Rooder mangosteen sara m1, m1p, m1ps, m2, m2s, m6, m6g, m8, m8s, m11, 2024 new x7, x17, jy-01, cp1.6, cp3, cp4, cp4p, cp6, cp7, cp8, cp9, hm1, hm2, hm5, hm6, hm7, hm8, m3p max1, max2, shansu 8.0.